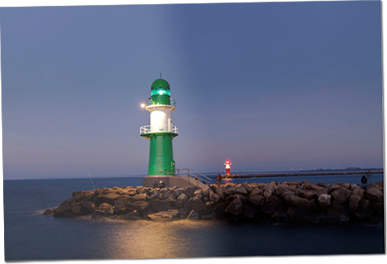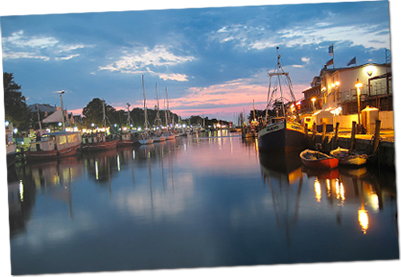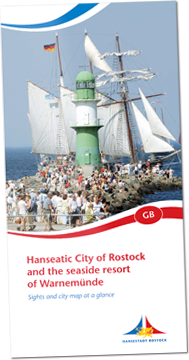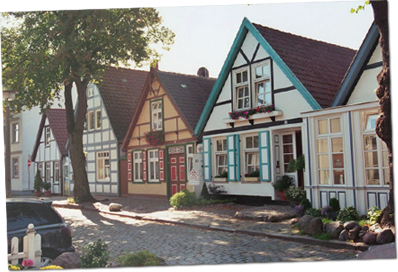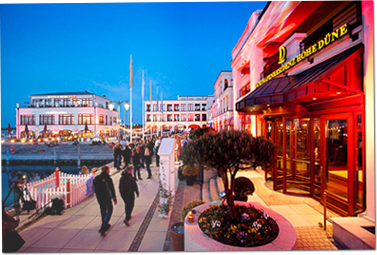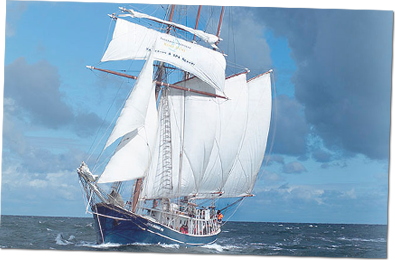 Warnemünde (see ) is a charming seaside resort, which traditionally has been a summer vacation destination for the people of Berlin. Tourist maps of Warnemünde and Rostock, together with the useful sightseeing information, can be .

The old part of the city, along the Old Stream (Alter Strom), is picturesque and a perfect place to go out for a walk or a dinner. There are numerous bars, beer gardens and restaurants, many of them specializing in fish and seafood. You can also try various fish snacks at the stalls lining up the promenade. In the morning, a fish market operates on the Old Stream next to the train station. There are many small ships offering boat excursions in the harbor. An excursion is typically for about an hour and tickets (around 10 EUR) can be bought just before the excursion or in advance.

The ferry connecting two sides of the harbor channel is shuttling every ten to fifteen minutes, and about every half an hour after midnight. The conference hotel Hohe Düne (), located on the east side of the channel, has a large yacht marina. In the summer, there would be sailing boats from all over the Europe here. One can walk to the lighthouse at the end of the east pier and watch large ferry and cruise ships frequently passing by. Starting from the hotel, there are vast sand beaches running over kilometers along the coast. In the beginning of the summer, water in the Baltic sea would be still rather cold, but one may wander along the sea enjoying the beautiful and well-preserved nature or take a sun bath. Be advised that nude bathing is officially allowed on almost all beaches in this area and they are all gender mixed.

In June, the temperature should be about 20-25 C. It may rain occasionally and fresh winds blowing from the sea are frequent. Several webcams in Warnemünde can be watched at . The actual weather forecast for the next week can be found . You can learn more about the Baltic coast of Germany as a holiday destination at (both in English and German).